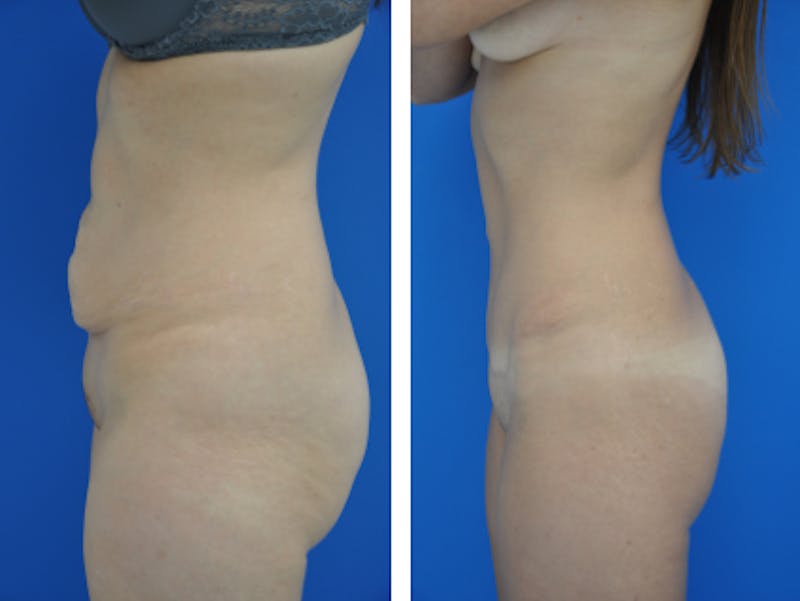 Abdominoplasty, more commonly known as tummy tuck surgery, is intended to remove lumpy deposits of fat and loose and sagging skin from the midsection of the body. Depending on the type of tummy tuck being performed, separated abdominal muscles may be reattached, which can help to draw in the waist and further trim the belly. This step may also provide some medical benefits for certain patients.
It is important to note that tummy tuck surgery is considered cosmetic and will not be covered by insurance, even if potential medical benefits exist. The procedure is not intended to treat or cure any disease, nor is it a good weight loss option. During your initial consultation, Dr. Shuster will carefully assess your frame and answer all of your questions to help you decide if abdominoplasty is the right fit for your needs.
Strengthening the Core
When abdominal muscles separate (diastasis recti), a host of issues can result. These include:
Low back pain
Postural irregularities
Umbilical hernia
Poor balance
Diastasis recti is common with pregnancy, but may also occur due to things like weight gain that can cause a stretching of the abdominal muscles. By reattaching abdominal muscles during tummy tuck surgery, these issues may be treated or prevented.
Issues with posture and balance often resolve following abdominoplasty and many patients report a reduction in back pain as well. The procedure can also act as a springboard for a healthier and more active lifestyle, which has the potential of offering both physical and emotional benefits.
Potential medical benefits aside, the benefits of tummy tuck surgery include:
Enhanced clothing options
Improved range of motion
Greater physical comfort
A more slender and defined frame
Abdominoplasty is intended to improve the size and shape of the mid-body. It can be used to tone and trim the belly, draw in the waist, and optimally define the abdominal area. You can learn what it may be able to do for you through a private and confidential consultation with Dr. Shuster at our Hollywood, Florida office.
A board-certified plastic surgeon with decades of experience, Dr. Shuster welcomes men and women from Ft. Lauderdale, Miami, and all surrounding areas.