If you want to reduce overly large or sagging breasts that cause back pain or difficulties with posture, you may be a good candidate for breast reduction. This procedure not only reduces breast size by removing excess fat and tissue, but also enhances the shape and proportions of your breasts. With more than 25 years of experience in plastic surgery, Dr. Bernard Shuster can create a custom treatment plan to make your breasts smaller, firmer, and lighter. Whether you are self-conscious about your breasts or just want to improve your overall look and feel, Dr. Shuster can help you meet your goals.
The best candidates for breast reduction surgery often suffer from:
Shoulder, neck, or back pain
Rashes underneath the breasts
Poor posture
Difficulty finding bras that fit
Bra straps digging into your shoulder
Limitations in physical activity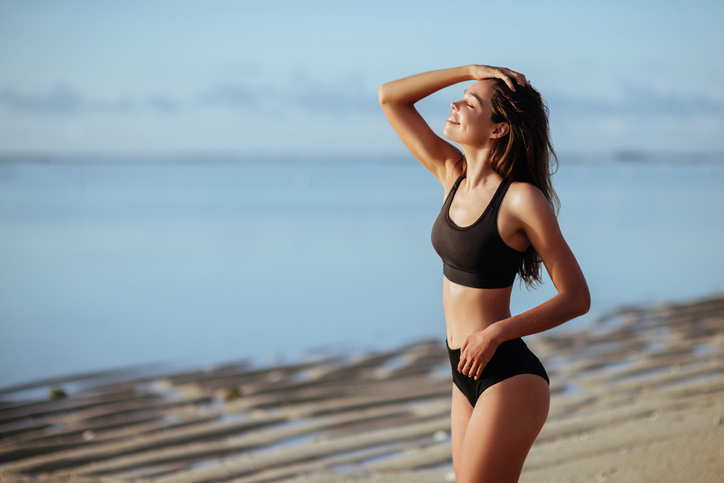 The procedure, when performed by Dr. Shuster, only takes about three hours to complete. He can also perform a breast reduction with liposuction instead, which lasts about one hour or less. In addition, the results of breast reduction surgery are mostly permanent.
One of the other things to consider if you are thinking of getting breast surgery is if you are prepared to go through a surgical procedure. Breast reduction surgery may be right for you if you:
Are in overall good health
Can withstand general anesthesia
Don't smoke or can avoid smoking during recovery
Have reasonable expectations for your results
Are not pregnant or planning to become pregnant
Can limit your physical activities during recovery
During your initial consultation, Dr. Shuster will go through the different aspects of the procedure and recovery to help determine if you are a good candidate. He will also provide you with aftercare guidelines that will ensure you recover optimally.
Schedule a Breast Reduction Consultation With Dr. Shuster
If you have any questions about breast reduction or want to discuss your breast surgery candidacy, call Dr. Shuster at 954-961-5500 to schedule a consultation or follow this link to schedule a consultation. We also offer virtual consultations. We welcome patients living in Miami, Fort Lauderdale, around the state of Florida, and beyond.