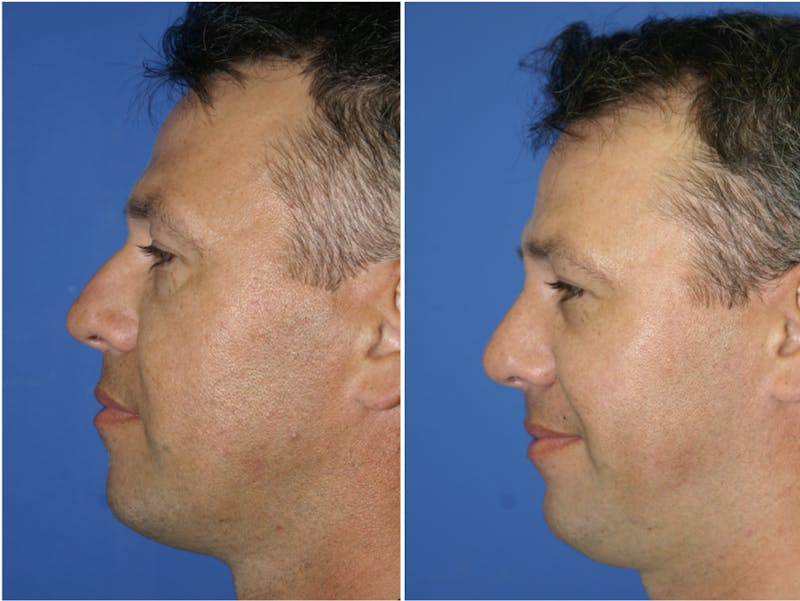 Rhinoplasty re-shapes various features of the nose so that you can feel more confident about your facial appearance. Many of us are born with a nose shape or size that detracts from the attractiveness of the face. Rhinoplasty makes it possible for Dr. Shuster to bring the appearance of the nose into alignment with the other facial features.
If you are considering this facial procedure, you probably want to know how long the results will last. After all, it's a big investment on your part to undergo cosmetic surgery and you should have a clear understanding of what you are getting in return.
The results of rhinoplasty are permanent. The changes made to the shape, size, and underlying structure of the nose will not go away. The only caveat is that you may notice changes as you age – changes similar to what happens to other areas of your body. Specifically, you may notice slight drooping of the nose, wrinkling of the skin, and other age-related changes, but these are likely to be very subtle and will not alter what was achieved with rhinoplasty.
When Will I See the Final Results?
At first, the full effect of your results will be obscured by swelling and bruising, a lot of which will dissipate in the 2-3 weeks following surgery, at which point you'll begin to see the new look of the nose. It can take another several months for the majority of swelling to resolve, and this is the point at which you can be confident you're seeing the finalized outcome. Very minor swelling will continue to subside for up to a year, but you may not even notice it, and other people are very unlikely to notice it.
Find Out if Rhinoplasty is Right for You
If you are interested in nose reshaping surgery in Hollywood, FL, or any of the surrounding areas, please contact the practice of Dr. Bernard Shuster, who has been performing this procedure for many years. Your rhinoplasty results are permanent, so it's important to choose an experienced nose surgeon who understands the anatomy and structure of the nose and how to modify them to create results you'll love.