Next to certain types of skin cancer, breast cancer is the most common cancer in women. According to the American Cancer Society, approximately one in eight women will be diagnosed with invasive breast cancer in their lifetime, and three percent of those women will die from the disease.
Breast Cancer Awareness Month is intended to promote awareness, discussion, action and a sense of community in the face of cancer. October is an opportunity for people to share stories of survival, donate money or volunteer, and advocate for breast health.
During this time, board-certified plastic surgeon Dr. Bernard Shuster believes it is crucial to raise awareness about the importance of testing and early detection for breast cancer. When it comes to the fighting this prevalent disease, knowledge is power.
The Importance Of Early Detection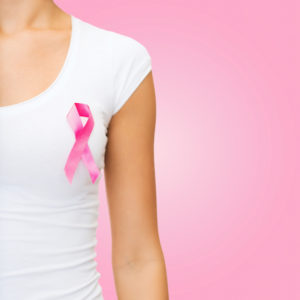 Simply put, the earlier cancer is detected, the better. When breast cancer is found at an early stage, women have a 93 percent higher survival rate in the first five years. Breast Cancer Awareness Month is intended to increase awareness about the importance of detecting the disease in its very early stages.
To detect breast cancer as early as possible:
Learn to recognize breast cancer symptoms and meet with your doctor if they arise.
Starting at age 50, start getting mammograms every two years.
Consult with your doctor about the potential benefits of receiving mammograms when you turn 40.
Get screened for breast cancer and BRCA gene mutations.
Ask your doctor about common risk factors, including a family history of breast cancer, to determine if you have an above-average risk for the disease.
Do Breast Implants Affect Self-Exams?
Self-exams are crucial elements of breast cancer detection. You should examine your breasts at least once a month for lumps or other abnormalities. Research by the American Society of Plastic Surgeons found that women with breast implants are able to self-detect breast cancer earlier than women without implants. The study announced that tumors detected by women with implants were, on average, nearly a centimeter smaller than those in women without implants.
Can A Breast Implant Interfere with a Mammogram?
While there's a slight possibility that breast implants could interfere with a tumor's mammography image, you can mitigate the risk by taking certain steps:
Tell the mammogram technician: Tell the person scheduling your mammogram about your breast implants, and inform the mammographer at your screening as well. An experienced mammographer will know what steps to take to ensure you receive adequate images needed for early detection.
Choose a clinic experienced with performing mammograms on women with implants: When scheduling your visit, ask about the facility's experience with screening women with breast implants. The more experienced a mammogram technician is with women who've undergone breast augmentation, the better.
Contact Our Hollywood Plastic Surgeon
Board-certified plastic surgeon Dr. Bernard Shuster has more than 15 years of proven experience performing breast augmentation, and is proud to be one of the very few breast surgeons to offer the procedure using the transaxillary method. During your free initial consultation, he will discuss every detail of your procedure, including potential risks and benefits.
To arrange your complimentary breast augmentation consultation, call 954-961-5500 today. We serve patients in Hollywood, Fort Lauderdale, Miami and the surrounding areas of Florida.