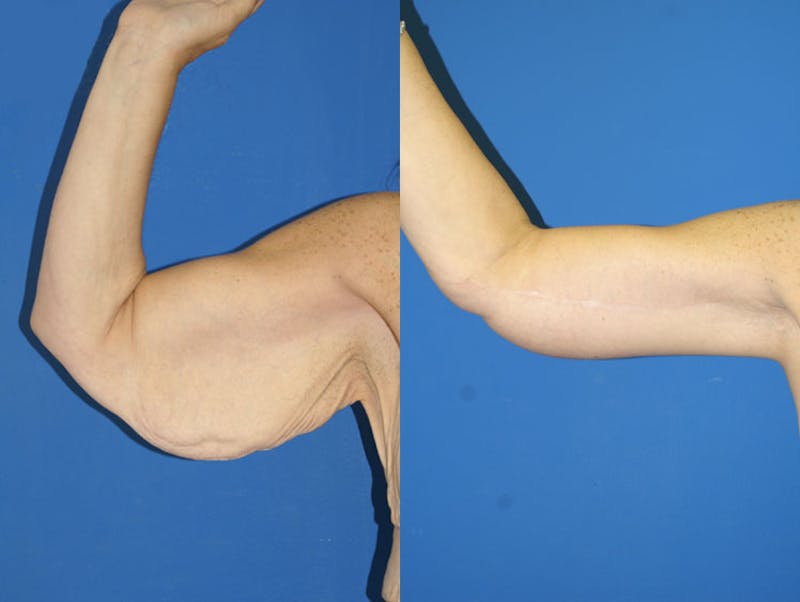 Losing a significant amount of weight with an exercise program and/or bariatric surgery is a major accomplishment. You may feel great about what you've achieved, but not so happy about the deflated extra skin left behind. Post-weight loss plastic surgery provides the fine-tuning needed to truly enjoy your new body shape.
Procedures that may benefit someone who has lost a lot of weight include:
Most of these surgeries focus on removing the excess, sagging, redundant skin. With so much fat gone, the skin no longer needs to accommodate the extra volume. But because the skin has stretched, it is unlikely to shrink back to fit snugly against the body contour once you've lost the weight. A skin removal procedure like those listed above can remove the excess skin once and for all.
Liposuction does not remove sagging skin. Instead, it removes excess, stubborn fat deposits. Sometimes a person who has lost significant body weight will still have certain areas of the body that hold onto a pocket of fat. Oftentimes this fat resists weight loss efforts like diet and exercise. In those circumstances, liposuction can be a good way to remove the extra fat. Liposuction can often be added to a treatment plan that includes skin removal surgery.
Dr. Shuster will help you decide what areas of the physique you want to focus on as he builds a custom treatment plan for you. Oftentimes more than one procedure can be performed at once, if you want to lift both your thighs and reduce excess tummy fat, for example. The results of these procedures not only include a boost in self-esteem and confidence, but also reduced chafing and irritation, and improved comfort while exercising and leading an active lifestyle.
Procedures to Remove Redundant Skin
If you are interested in plastic surgery to optimize the body shape you've achieved with major weight loss, please call the Hollywood, Florida practice of Dr. Bernard Shuster at 954-961-5500. We are happy to answer your questions about skin removal surgery and arrange a consultation for you with Dr. Shuster.