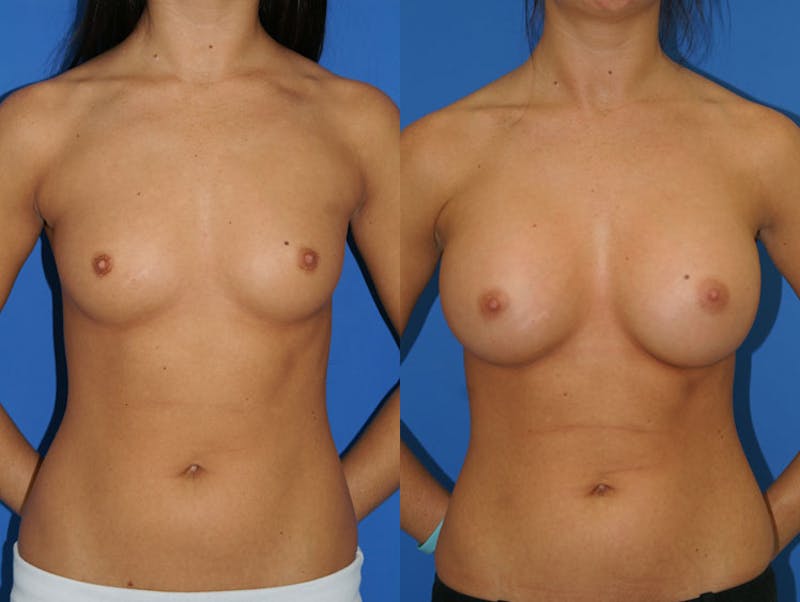 As you probably already know, breast augmentation creates larger breasts. It also improves their overall shape, projection, and appearance.
Women come to breast augmentation consultations with unique goals. You may want larger breasts, but also want to unify your body proportions or feel more feminine. Whatever your reasons, Dr. Bernard Shuster is here to discuss your goals and help you decide if the procedure is right for you.
You may be a good candidate for breast augmentation if you want to:
Get the breast size that matches your inner swagger and confidence.
As a confident, self-possessed woman, you may feel like a larger breast size would simply allow you to fully step into your personality, poise, and best version of yourself. For some women, their current breast size just doesn't feel like them. Breast augmentation makes it possible to have the breast size that suits you most.
Get the look you want in blouses, dresses, and low-cut tops.
Your wardrobe may be the thing that sparks your interest in breast enlargement. For many of us, the feeling that you can't fill out your favorite outfits can be disappointing. A fuller bust may be the right way to feel totally confident in a wide range of clothes. Not only does it create cleavage for low-cut necklines, a full bust also adds feminine shape and contours to high-necked and crew neck tops.
Feel at home in your skin.
You may feel confident and beautiful, but also have the nagging feeling that you'd feel 100% you if your breasts were larger. Breast augmentation provides this opportunity to achieve the breasts that you want, but didn't get naturally. Larger breasts may also be the right way to balance the shape of your upper and lower body, if you have a curvy lower half. Having said that, Dr. Shuster can personalize your breast augmentation so that it flatters your given body type.
Your Breast Augmentation in Florida
Dr. Bernard Shuster is ready to help you design a customized breast augmentation. In Hollywood, FL, he provides a breast surgery consultation so you can better understand all of the options for achieving the breast size, shape, and overall appearance you want.