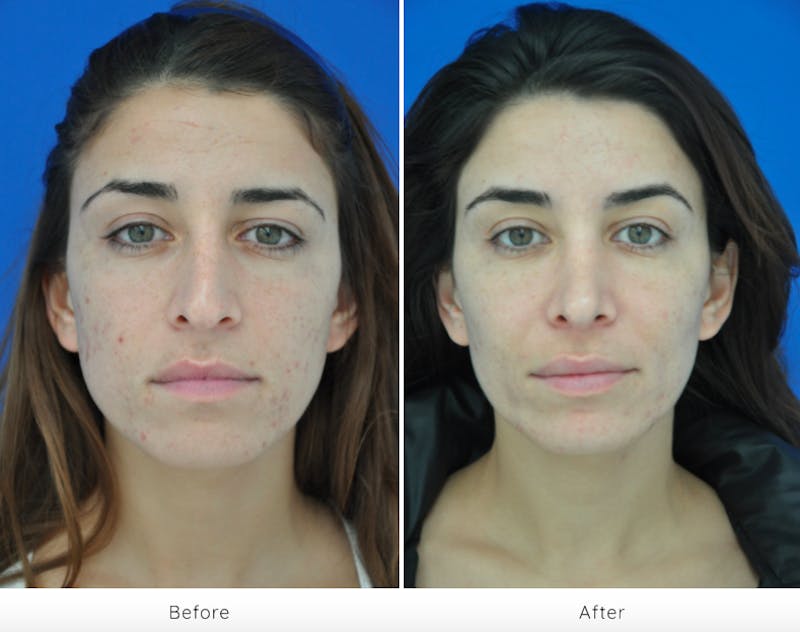 Rhinoplasty, also called nose surgery or a "nose job," re-shapes and modifies the structure of the nose. The reason is often cosmetic, for a nose that is overly large or has some other cosmetic flaw, but there may also be a component related to breathing obstruction, such as a deviated septum. We encourage you to contact Dr. Bernard Shuster if you aren't sure if you are a candidate for rhinoplasty. Dr. Shuster has been performing this procedure for many years and can help you decide if it will meet your expectations.
Here is some of what you can expect from the rhinoplasty process:
A discussion and face exam during your consultation with Dr. Shuster
A discussion of your medical and health history with Dr. Shuster
A custom recommendation of procedures Dr. Shuster has determined will achieve your goals
Scheduling a surgical appointment
Following all of our pre-care instructions related to eating before surgery, clearing your schedule for recovery, what to wear to surgery, and how to prepare for the recovery
A brief recovery period in which you will take time off from work, strenuous physical activities, and various chores and errands
Follow-up appointments with Dr. Shuster
You will be sedated for the procedure so you won't need to worry about any experience of the rhinoplasty itself. Dr. Shuster will make incisions either within the inner surfaces of the nose, or externally across the column of skin that separates your nostrils. He will then modify the nasal structures and tissues to produce the results you discussed.
Post-operative soreness and mild pain is to be expected. You will have discussed over-the-counter or prescription pain medicines with Dr. Shuster, as well as how to care for the surgical area. Swelling and bruising will persist for a few weeks, but should begin looking better at that point. The full results finalize within six months to a year, as very small amounts of swelling subside, although you should have good results a few months after surgery.
Arrange Your Nose Surgery Consultation
Ready to find out if you're a good rhinoplasty candidate in Hollywood, Florida? To arrange a consultation with board-certified plastic surgeon Dr. Bernard Shuster, feel welcome to call our experienced team at 954-961-5500.